Invoicing for WooCommerce orders may be time-consuming. In this article, you'll read how to set invoicing and automatic invoice processing in WooCommerce, with one plugin that will save you a lot of time. And help you to invoice in WooCommerce for clients worldwide automatically.
Read how to:
Invoicing in WooCommerce
When running your store or configuring WooCommerce for your project, the common question is the issue of invoicing for shop sales. WooCommerce provides you with the store's main functionalities. But if you want to issue invoices for WooCommerce orders, you need an additional plugin.
Of course, you may invoice manually outside of WooCommerce and check the billing addresses of customers and order positions. But that could be frustrating in the long term.
Wouldn't be better to invoice directly in WooCommerce? With the Flexible PDF Invoices plugin, you may invoice for WooCommerce orders. Also, you can create PDF invoices in WordPress alone and for orders outside WooCommerce. Then download an invoice or all invoices in bulk.
Explore how to invoice in WooCommerce in just a few moments with the free plugin first.
Last Updated: 2023-10-04
Works with WooCommerce 7.8 - 8.2.x
Automatic billing & invoicing in WooCommerce (PRO)
If you need automatic invoicing, you may benefit from such automation in WooCommerce with the PRO version of the plugin. By choosing the appropriate order statuses for invoices to be issued automatically.
Invoices will be sent to customers by e-mail automatically and will be available in My Account as well.
The plugin allows generating invoices automatically for WooCommerce orders. You may also issue an invoice manually if you need one outside WooCommerce. See in the slider how to set automatic invoice processing in WooCommerce.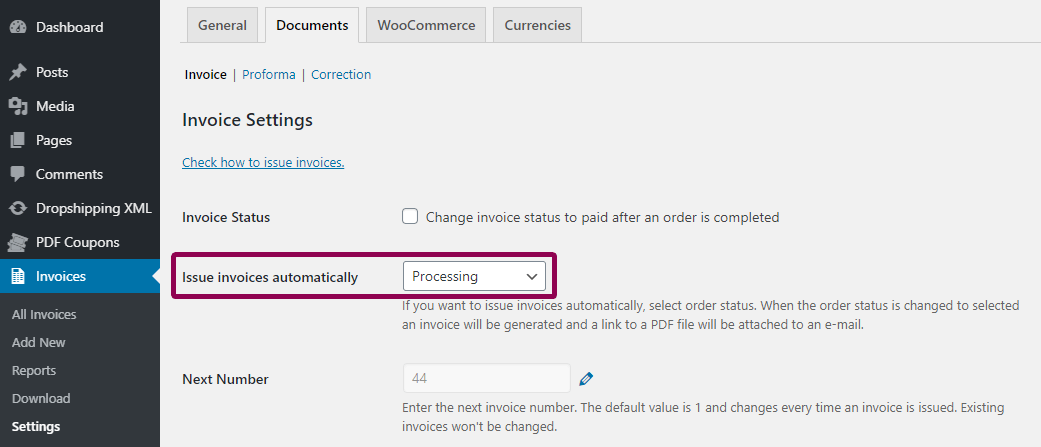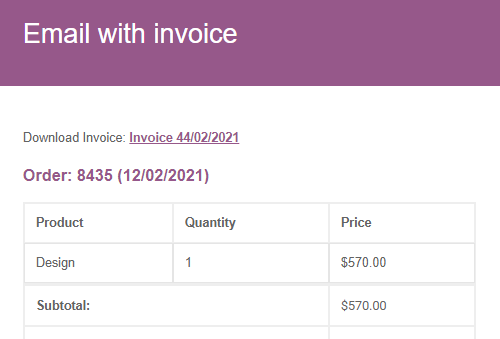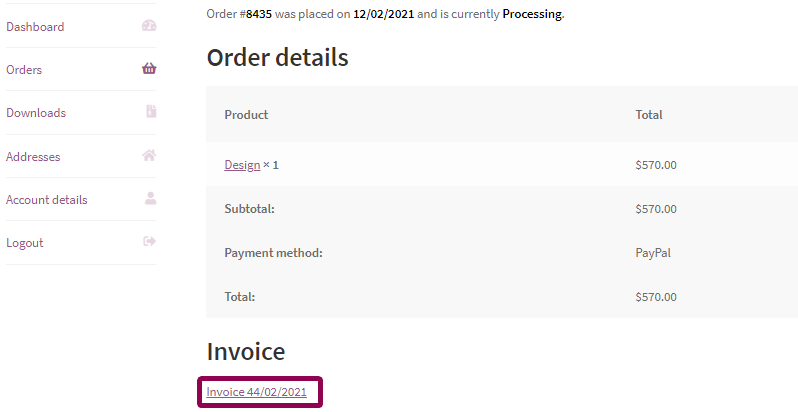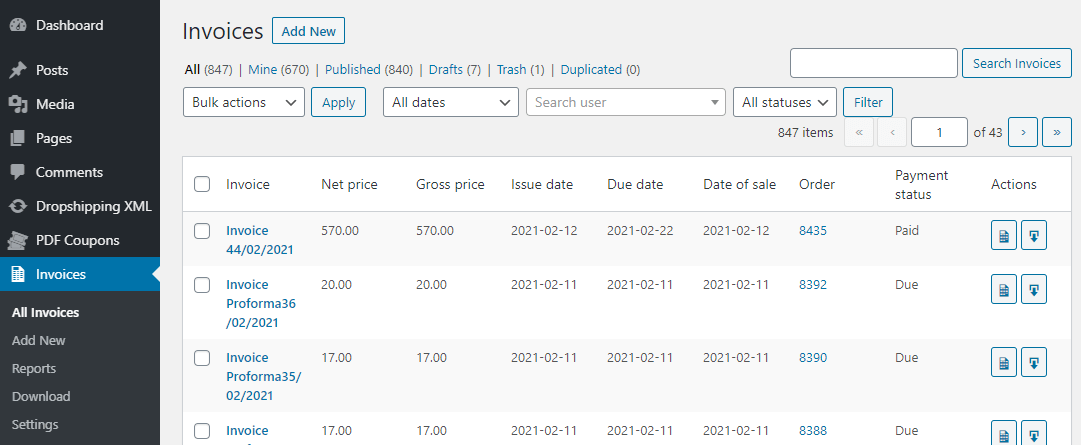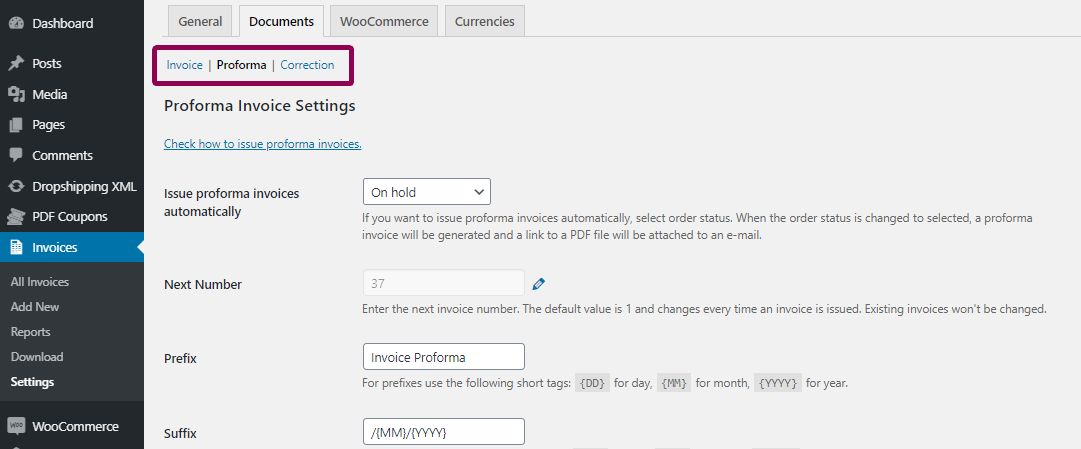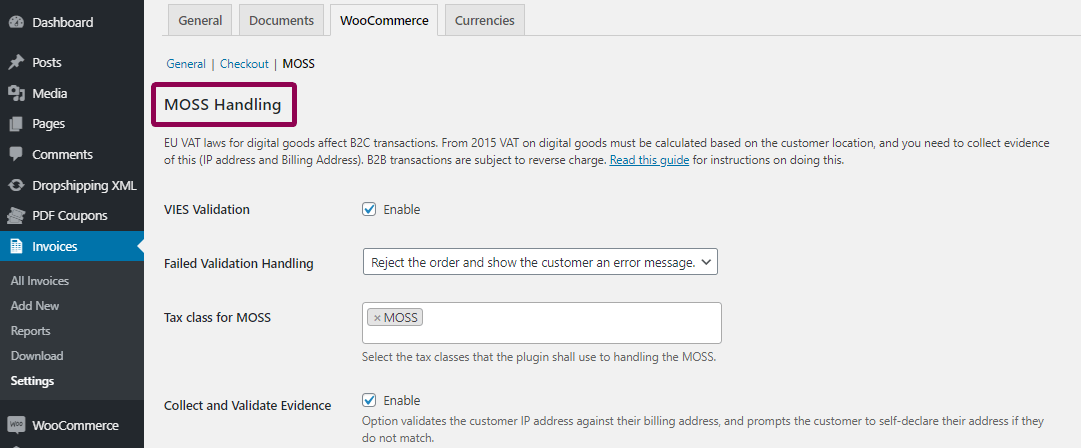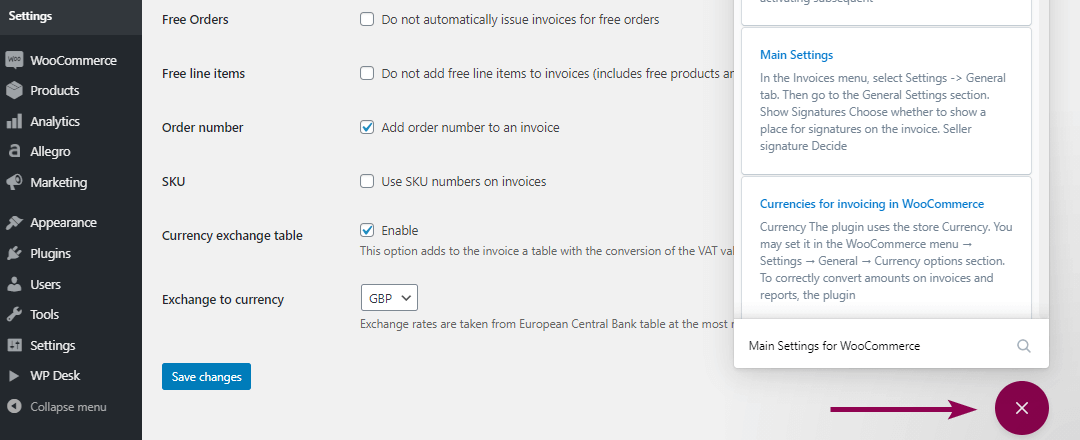 That saves a lot of your time, doesn't it? The time you may spend on increasing your business connections, finding more customers, and creating ideas. Be focused on what you are passionate about.
We'll do the same and concentrate on the plugin's improvements!
How to set invoicing in WooCommerce with one plugin?
If you have only a few invoices to issue and you don't sell to the EU then the free version may suffice you.
But when your shop's sales are higher you may need more! For example, getting more types of documents to cover every part of the invoicing process. And also, invoicing and billing in WooCommerce properly according to the EU law.
With the PRO version, you get a reliable solution under accounting standards (EU VAT number validation, reverse charge annotation, the currency exchange table for VAT & OSS (formerly MOSS) when selling products to the EU).
You will also be able to issue correction invoices automatically for refunds. See in the movie below how the PRO version handles automatic invoicing in WooCommerce:
Flexible Invoices & reliable support
With the plugin and clear documentation, you will be able to invoice for WooCommerce orders shortly. Detailed documentation will help you to find everything in a breeze. You'll get stable support in the WordPress forum (with the free version) & priority email support (with PRO).
You may send us your feedback and ideas for long-term improvements to the plugin. For example, new features like the invoice template editor, visual customization, automatic sending of invoices to the cloud, and more!
Compare features of the plugin
| Flexible Invoices free vs PRO | free | PRO |
| --- | --- | --- |
| General | | |
| Generate documents automatically | | |
| Send invoice automatically by e-mail | | |
| Send invoice manually by e-mail | | |
| Issue PDF invoices | | |
| Basic reports | | |
| Variations support | | |
| Batch PDF download | | |
| Documents | | |
| Proforma invoices | | |
| Correction invoices | | |
| Checkout & My Account | | |
| Access invoices from My Account | | |
| Ask the customer if he wants an invoice | | |
| Add VAT Number filed to checkout | | |
| Customizing | | |
| Hiding VAT columns | | |
| Hiding seller VAT Number | | |
| Company logo on the invoice | | |
| Sequential order number | | |
| Reset next invoice number | | |
| Seller signature | | |
| Currency exchange table | | |
| Payment link on the invoice | | |
| Hide free items | | |
| EU VAT | | |
| EU VAT Number validation | | |
| OSS handling (formerly MOSS) | | |
| | Download Free | Buy PRO |
Start automatic invoicing in WooCommerce
First, you may test the plugin (and PRO add-ons) in your free demo.
Then get the free version of the plugin to issue a few invoices. If you need automatic invoice processing and speed invoicing in WooCommerce, get the PRO version. And save a lot of time.
If you have any questions or ideas please write to us. We are here to assist you.
Last Updated: 2023-09-27
Works with WooCommerce 7.8 - 8.2.x
Some tips on how to set taxes and shipping in WooCommerce?
Read how to set up tax rates in WooCommerce for EU invoices. If you sell worldwide or would like to set more shipping methods and rules per shipping zones (like cart total-based shipping or weight-based shipping), check Octolize.
Do you want to know more on how to start invoicing with the free version and see if you need the PRO? If so, then read also how to create, download, email & print an invoice in WordPress & WooCommerce with a plugin.