Invoicing at WooCommerce has never been easier!
Get the free plugin for invoicing at WooCommerce to simplify the accounting processes and save your time.
flexibleinvoices.com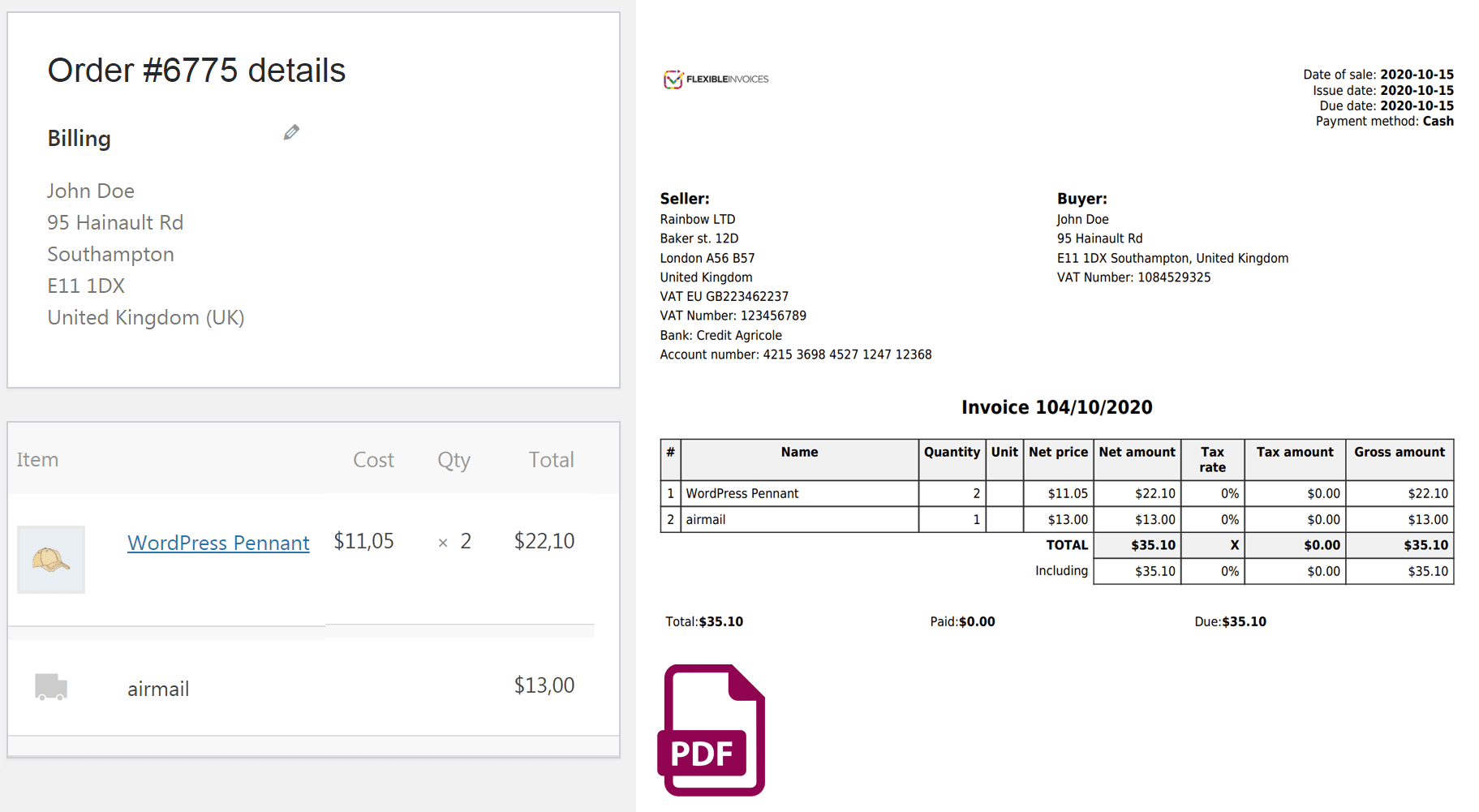 Find a plugin that meets the requirements of EU accounting regulations.
Read more →
Automate invoicing at WooCommerce
You no longer have to worry about the correctness of the invoices in the shop. Set up automatic invoicing with Flexible Invoices and save your time. Check how simple it is!
Customize invoicing
With the plugin, you can customize the invoice and issuing process.
Invoices automation
With a few clicks, set up automatic invoices to customers.
Control over the process
Select the order status for which you wish to create documents in your store.
Screenshots
Flexible Invoices beautifully integrates with WordPress and WooCommerce email templates.
flexibleinvoices.com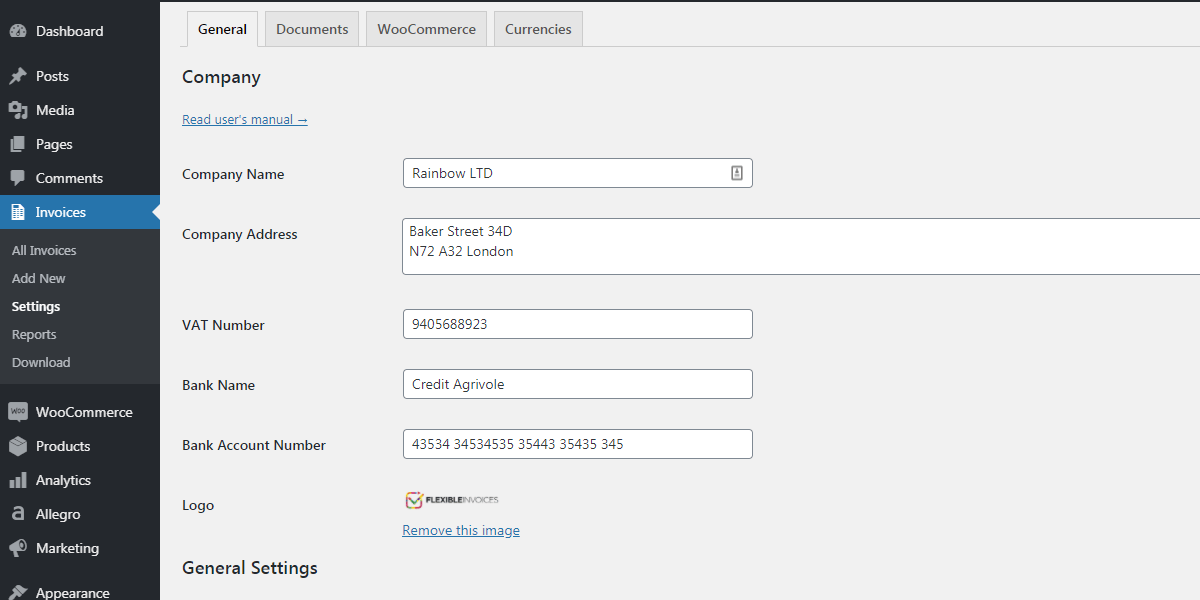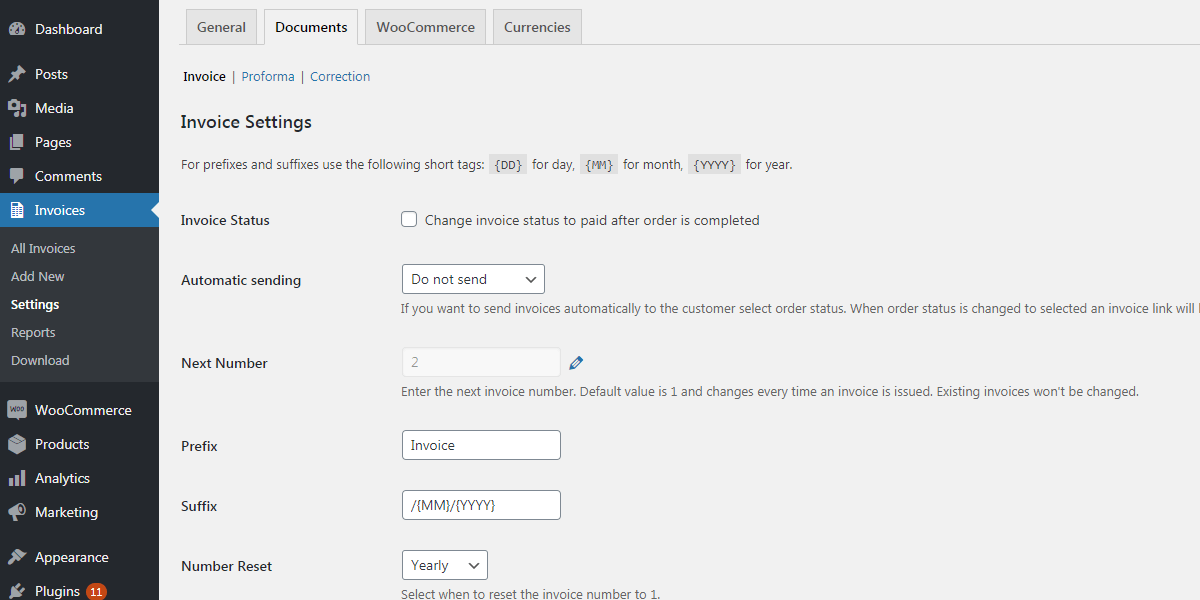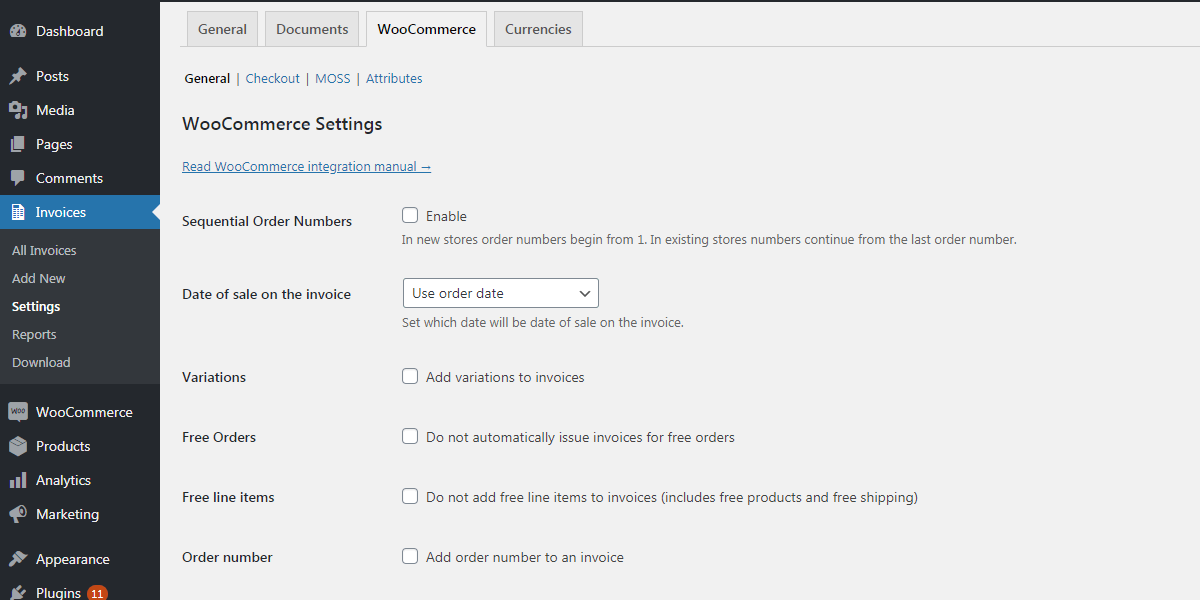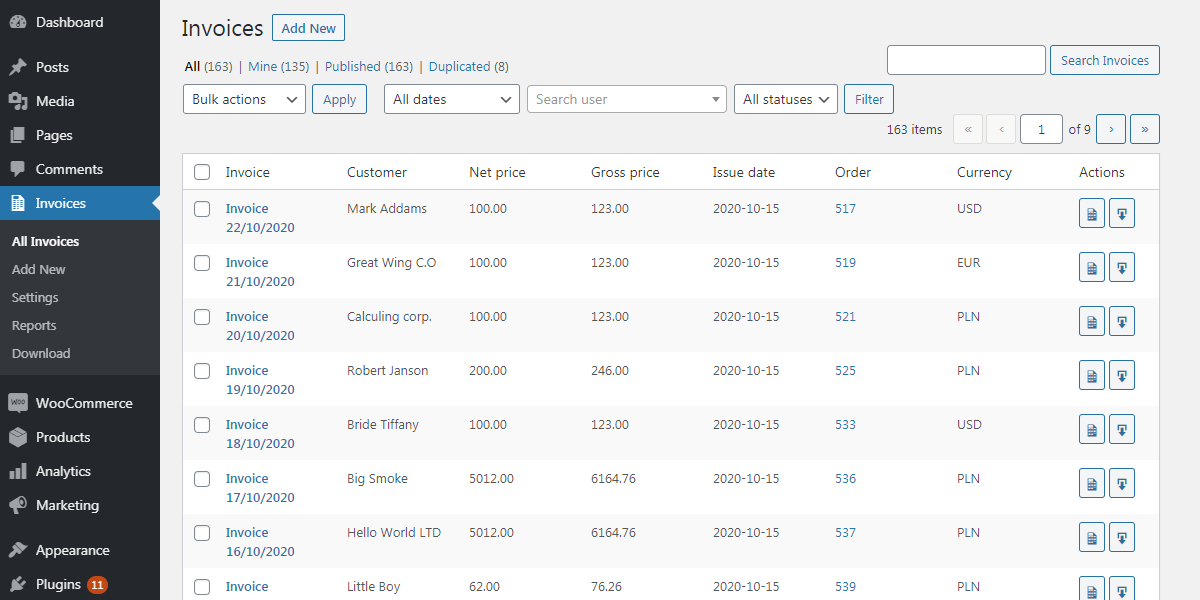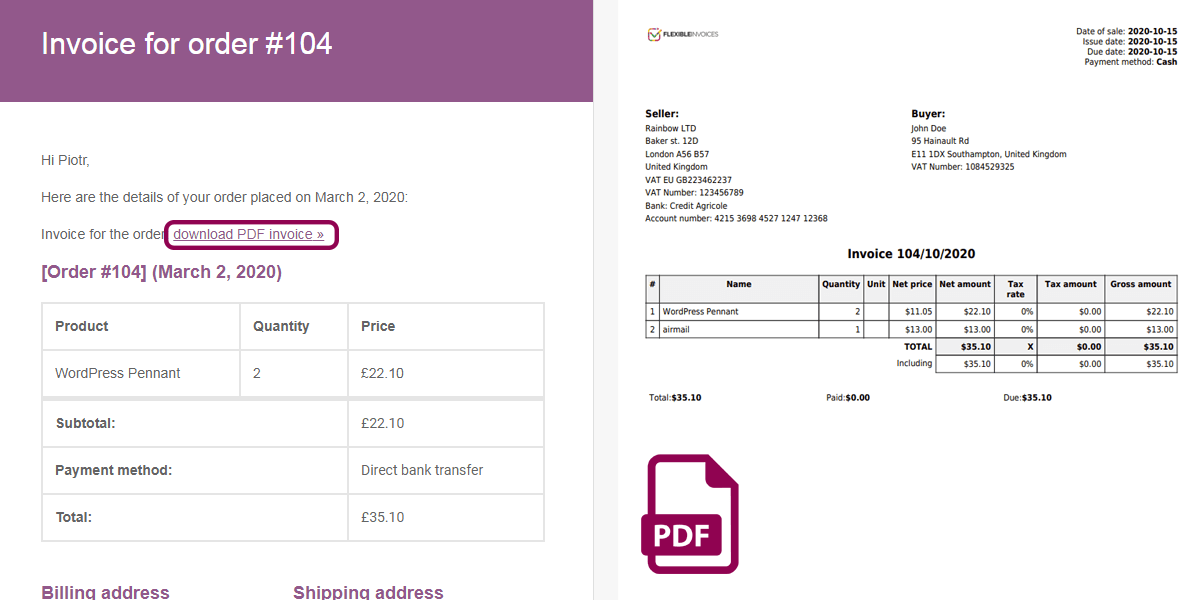 Compatible with EU law and VAT MOSS
If you supply digital services to non-taxable persons, this plugin is perfect for you.
The VAT MOSS (Mini One Stop Shop) allows you to account for VAT in just one EU country.
MOSS support
Flexible Invoices support MOSS and allows invoicing with correct VAT rate or remove tax for companies in the EU.
Validation of VAT number
Forget about typos in entering the Tax ID value because it will be validated just after filled-in.
Currency conversion
Create invoices in different currencies. The plugin converts invoice values into your country's currency
Hiding seller VAT Number
If there is no VAT optionally remove the seller VAT ID from the invoice.
Hiding VAT columns
If there is no VAT, tax columns and information can be removed from the invoice.
Reverse charged description
Set the MOSS transaction description that will be added if you sell in the EU and use this procedure.
One plugin, three kinds of invoices
We have built a flexible invoicing plugin at WooCommerce that handles up to three types of invoices.
Proforma invoices
Create it for traditional bank transfers and CoD.
Invoices
Create invoices manually and automatically.
Correction invoices
Handle the refunded orders with ease.
What people are saying
Here are some of the featured reviews we've received:
Pricing
Flexible Invoices PRO comes as a bundle with a premium add-on - Advances Reports.
Flexible Invoices PRO
£79 / year Billed yearly, cancel anytime
Update & Support for 1 Site

Premium 1-on-1 Support

Unlimited downloads
Best Value
Flexible Invoices & Reports Bundle
£99 / year Billed yearly, cancel anytime
Update & Support for 25 sites

Priority 1-on-1 support

Unlimited downloads for each plugin
30-day money-back guarantee
97% customer satisfaction ratings
Secure payment and download