From this blog post, you will learn:
What does a standard, plain WooCommerce invoice look like
A super-easy way to generate PDF invoices for WooCommerce orders
How to automatically send such invoice in WooCommerce to your customers after purchase
How to set emails in WooCommerce and a built-in invoice
You may already know that there's a simple built-in WooCommerce feature for sending "invoices":
When you visit the order page in your WordPress dashboard, you will notice that there is an option for sending "invoices" to your customer: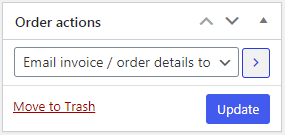 If you use it, your customer will get an e-mail with order details. This is how it will look – standard WooCommerce e-mail, which is called an "invoice":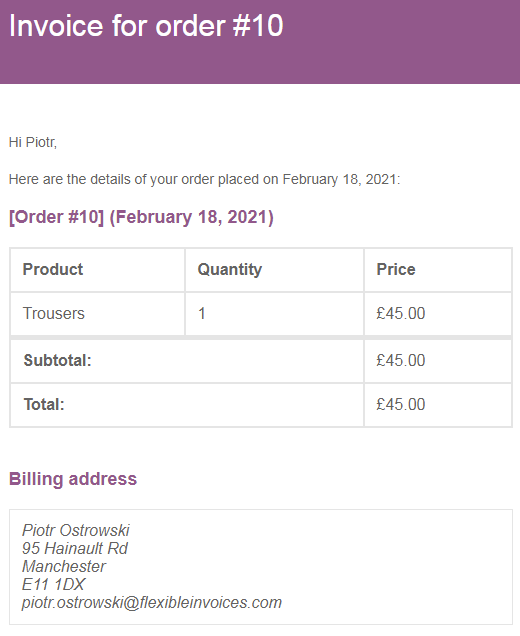 Okay, pretty neat. But too plain, too primitive for me. I need a more complex solution.
Send PDF documents for WooCommerce orders to your customers
What would you say if I told you that you can send true PDF invoices to your customers for free? Below, you can see an example: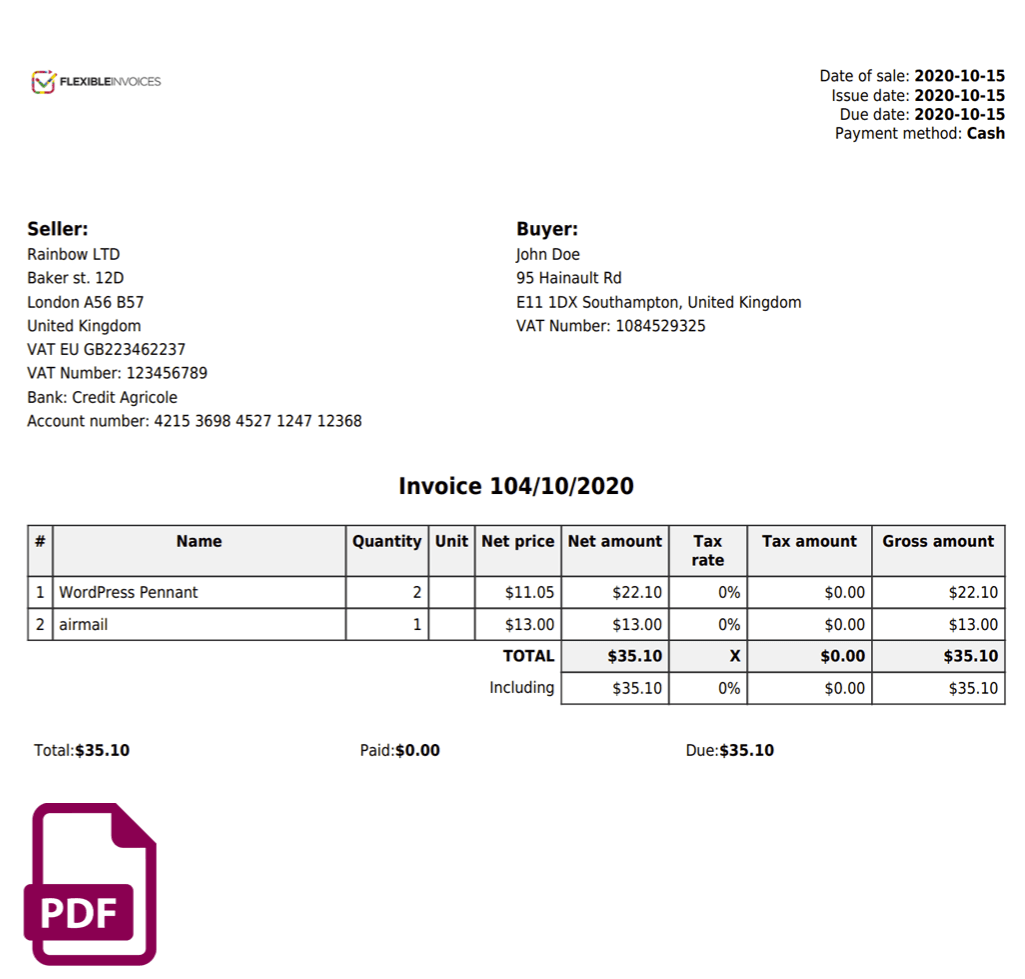 Much better, huh? Such a PDF invoice is a document that can be used for accounting purposes. It is confirmed that invoices generated using this solution are 100% compatible with EU law. A personalized PDF document includes all necessary data:
seller and buyer details
unique number
date
VAT number
order items
tax rates and tax amounts
total amount and currency
Quick start
Install and activate Flexible PDF Invoices for WooCommerce & WordPress from the WordPress plugin repository
Type in your company details on the plugin's configuration page:

Go to the WooCommerce Edit Order page and click Issue Invoice:

After the document is generated, click its title and click the blue button Send by e-mail:

Final effect
As a result, your customer will get a simple, pretty-looking email with a link to the PDF file with the invoice: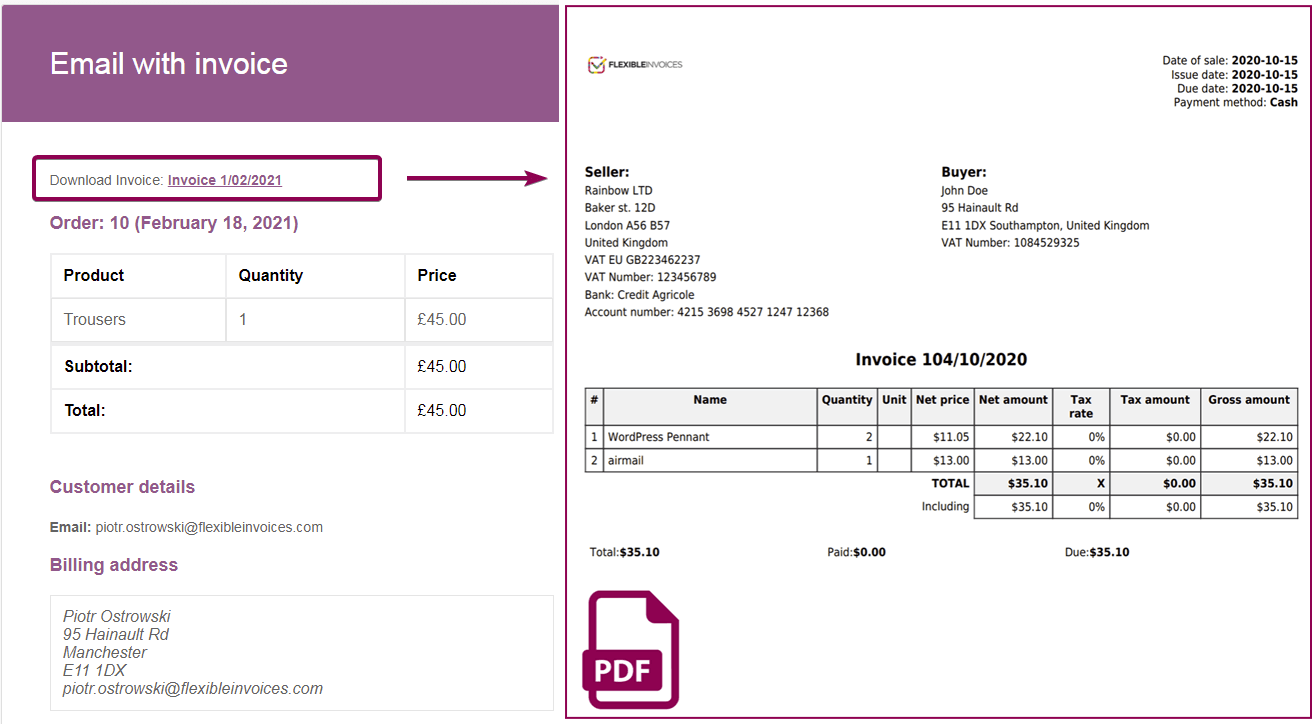 As you can see, you can get a professional-looking PDF document that you may generate using only one click! And with the second click, you can email it to your customer inbox. Doesn't it sound lovely? And all of this for free.
Automatically send & generate PDF invoice in WooCommerce
How about going a step further and enabling automation? Wouldn't it be nice if your customer would automatically get such a PDF invoice right after the purchase? It is easy to set up with the PRO version of the plugin, which you can buy using the button below:
Flexible Invoices for WooCommerce PRO

£

59
Use the PRO version to generate & send PDF documents to your customers automatically after purchase in your shop!

Generate documents automatically
Send invoice automatically by e-mail
Proforma invoices
Correction invoices
and even more
Go PRO
or
View Details
WP Desk
Last Updated: 2021-07-29
Works with WooCommerce 5.2.0 - 5.5.x
With the PRO version you will be able to automatically send the invoice to the customer after purchase. Just choose the order status on the configuration page and you are ready to go:

As a result, the invoice is automatically sent to the client using the WooCommerce email service after his purchase in the shop.

Better WooCommerce emails with Flexible Invoices PRO
As you can see, with Flexible Invoices PRO, you are able to extend standard WooCommerce email possibilities by adding three more emails that you can send to your customers:
Invoice
Proforma Invoice
Correction Invoice (used for refunds)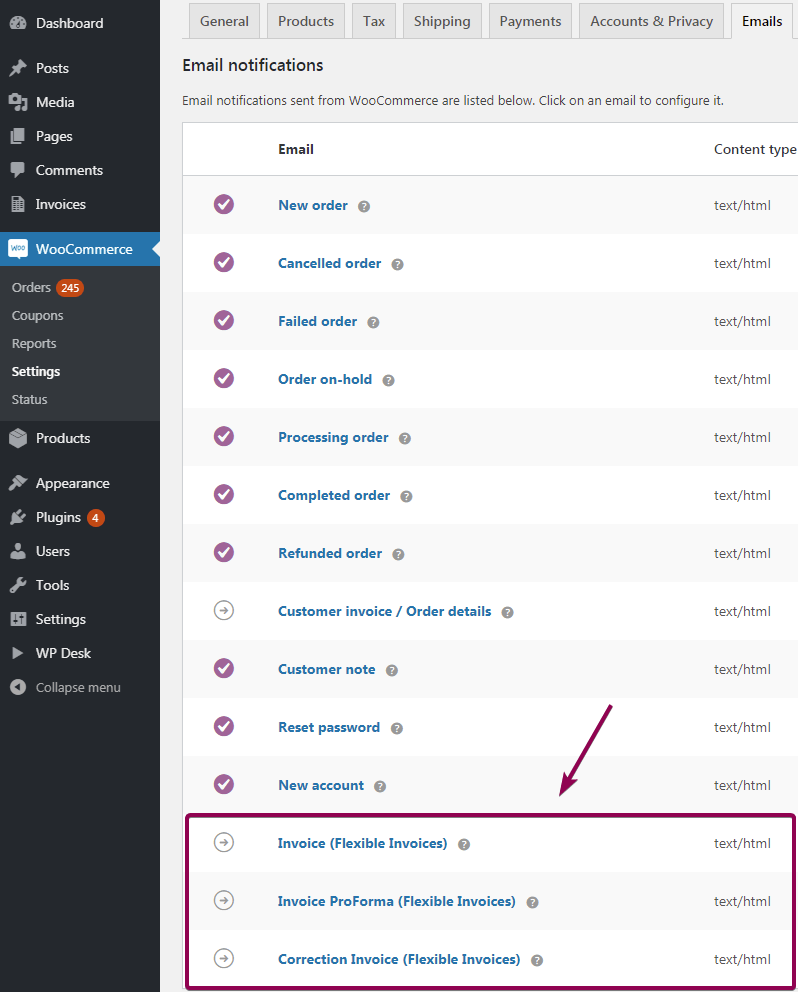 Learn more about key differences between the free and PRO version of our plugin by reading this comparison:

Read also how to create, download, email & print an invoice in WordPress & WooCommerce.
Choose which one will be suitable for you. And write to us if you have further questions.