EU vat invoice checker
Would you like to issue VAT invoices in WooCommerce? Do you need a WooCommerce EU VAT assistant plugin for invoicing with proper VAT tax rates for European customers?
Then check all functionalities of the Flexible Invoices for WooCommerce PRO plugin.
See how to add a VAT number to a PDF invoice in WooCommerce
and use the WooCommerce EU VAT assistant for invoicing in one plugin!
flexibleinvoices.com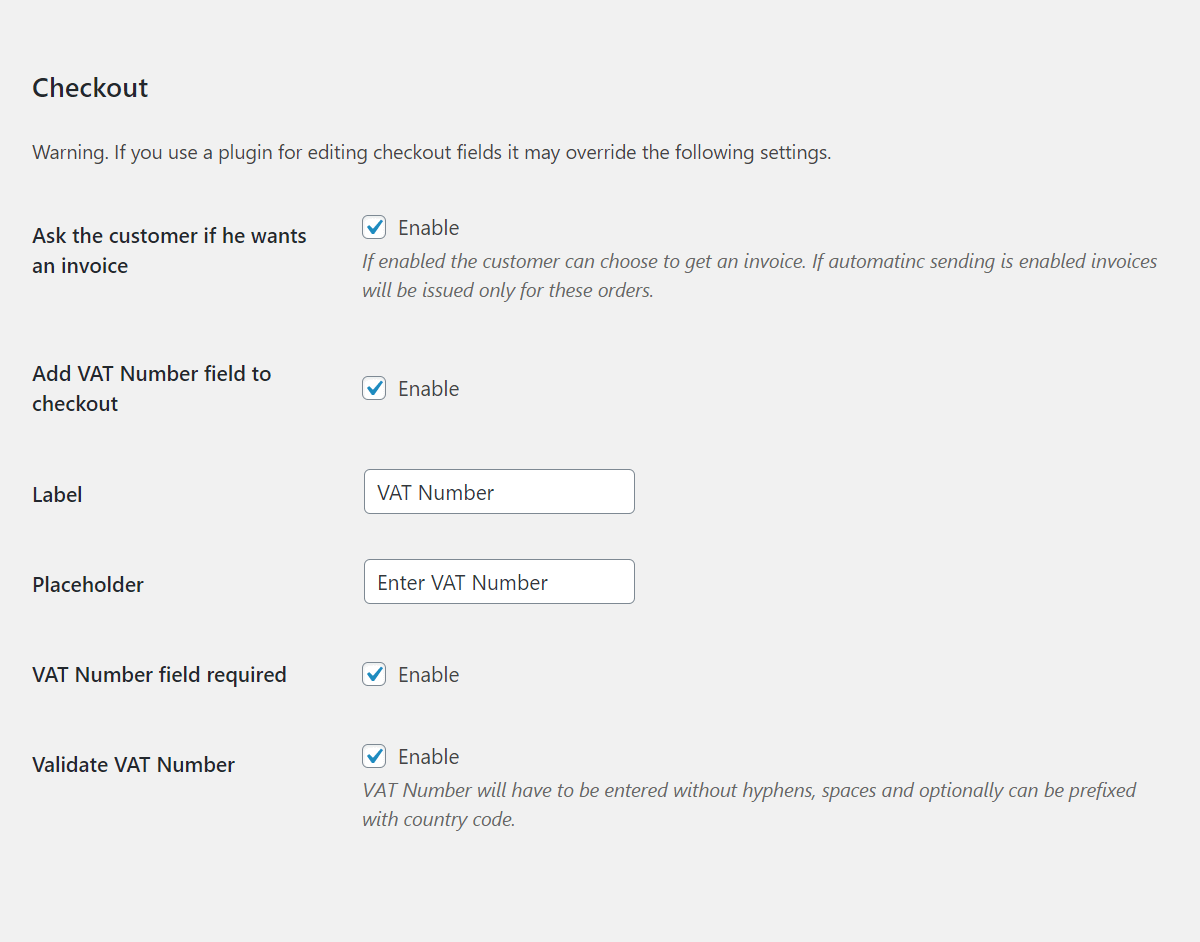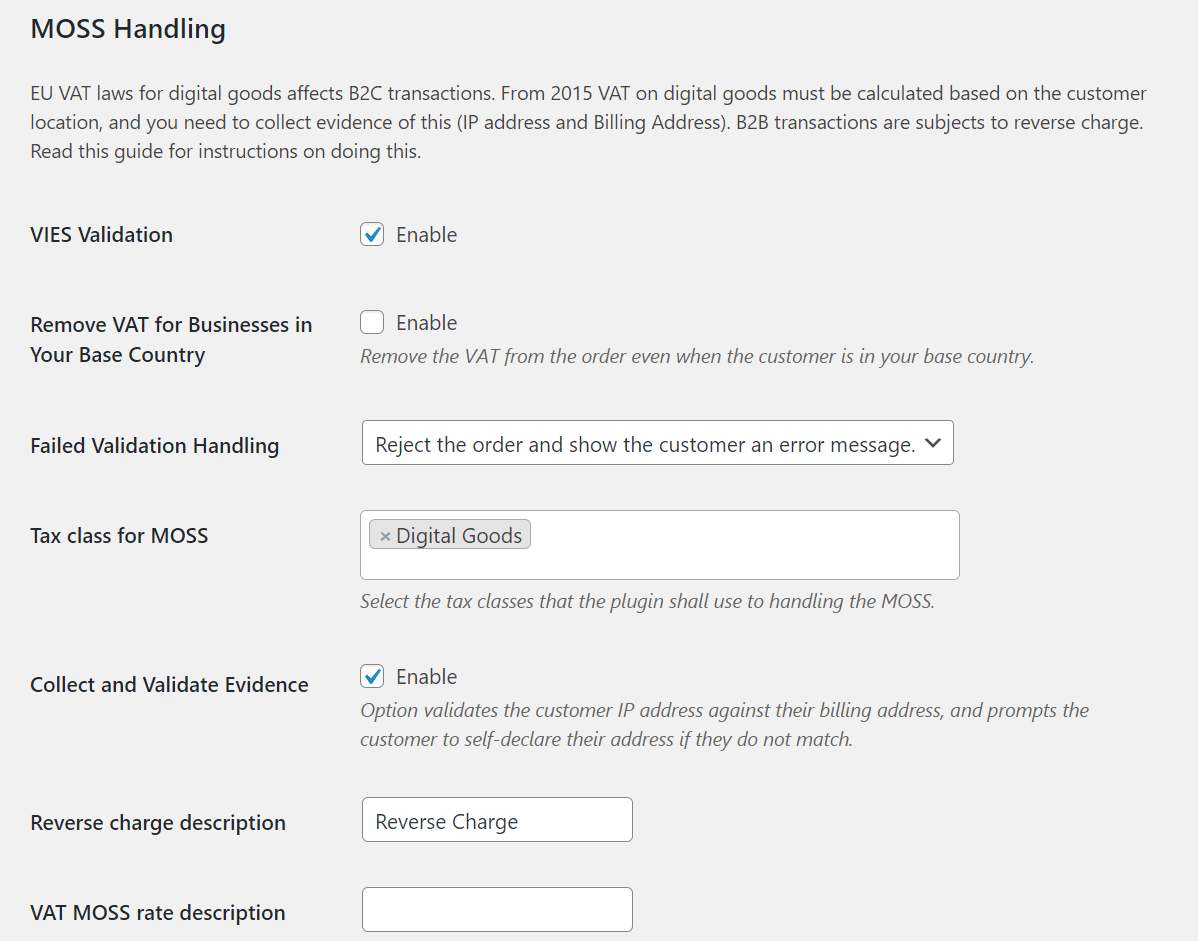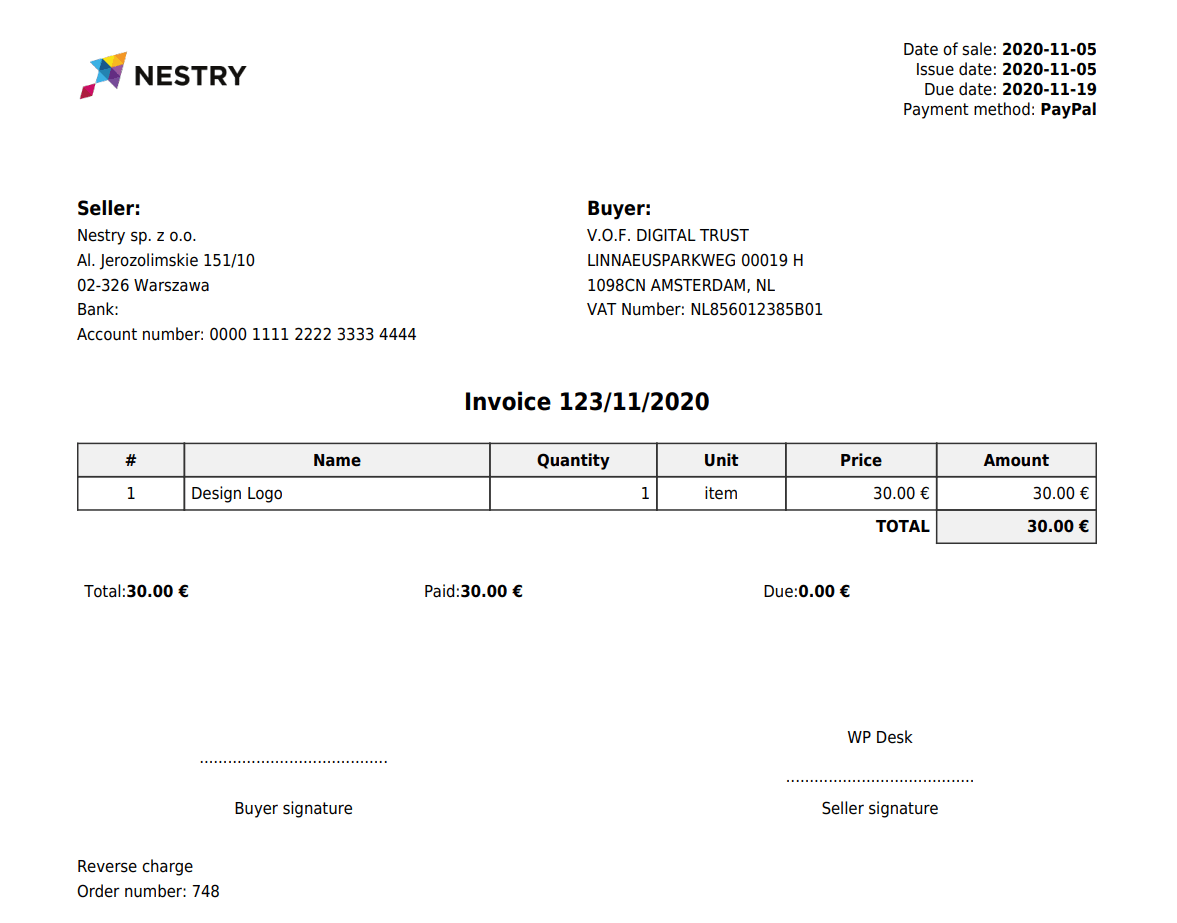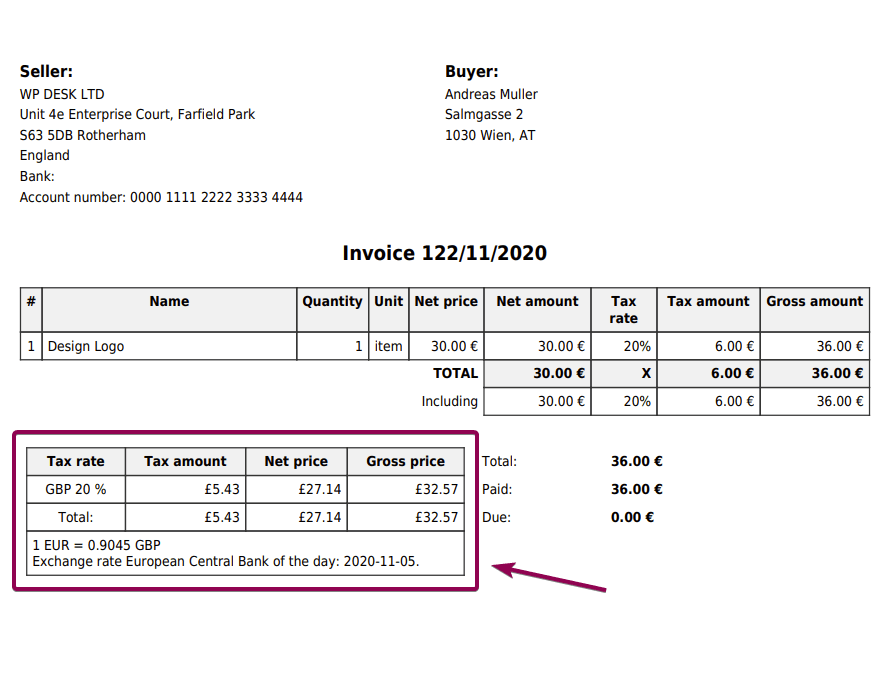 EU vat invoice validation in WooCommerce
Adding a VAT number to a PDF invoice in WooCommerce VAT validation is the built-in functionality of the Flexible PDF Invoices for WooCommerce PRO plugin. You may also use:
VAT number on the invoice
Let your clients add their VAT numbers to WooCommerce PDF invoices.
EU VAT invoice validation
VAT numbers will be checked in the VIES database during checkout.
Exchange table for invoices for EU customers
Sell in any EU currency and include VAT on the invoice converted at the ECB exchange rates.
I want an invoice checkbox
Ask your customers if they want to receive a WooCommerce PDF invoice (the plugin will issue them automatically).
PDF vat invoices in WooCommerce
Easy invoicing for European companies with proper VAT handling - WooCommerce EU VAT assistant in one plugin!
Conversion table on the invoice
The plugin will allow you to create a conversion invoice for WooCommerce orders.
Flexible Invoices for WooCommerce PRO have these EU VAT assistant functionalities
I want an invoice checkbox
Add vat number to a PDF invoice in WooCommerce
EU VAT numbers validation in the VIES database
Exchange table for invoices for EU customers
Exchange rates from the European Central Bank
Conversion of VAT on the WooCommerce invoice into the local European currency
No add-ons

Manual invoices

Basic features

Limited support at WP.org forums
Best Value
Flexible Invoices All Plugins Bundle
£99 / year Billed yearly, cancel anytime
Flexible Invoices PRO
£59 / year Billed yearly, cancel anytime
Update & Support for 1 Site

Premium 1-on-1 Support

Unlimited downloads

All core features included