Invoice, proforma & correction in WooCommerce
Would you like to issue PDF invoices in WooCommerce? Look how easy it is with Flexible Invoices for WooCommerce PRO
In the plugin settings, you can specify the parameters for issuing documents such as invoice, proforma & correction
flexibleinvoices.com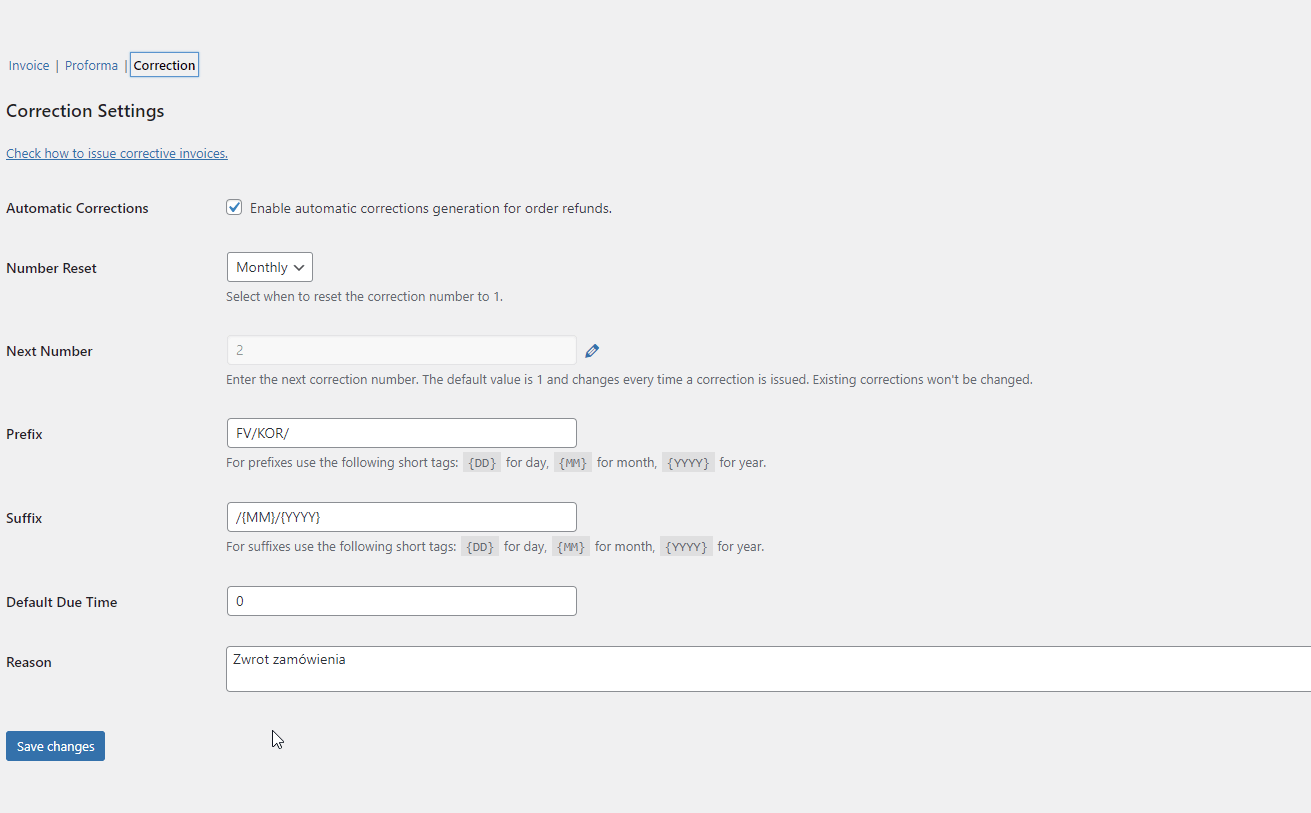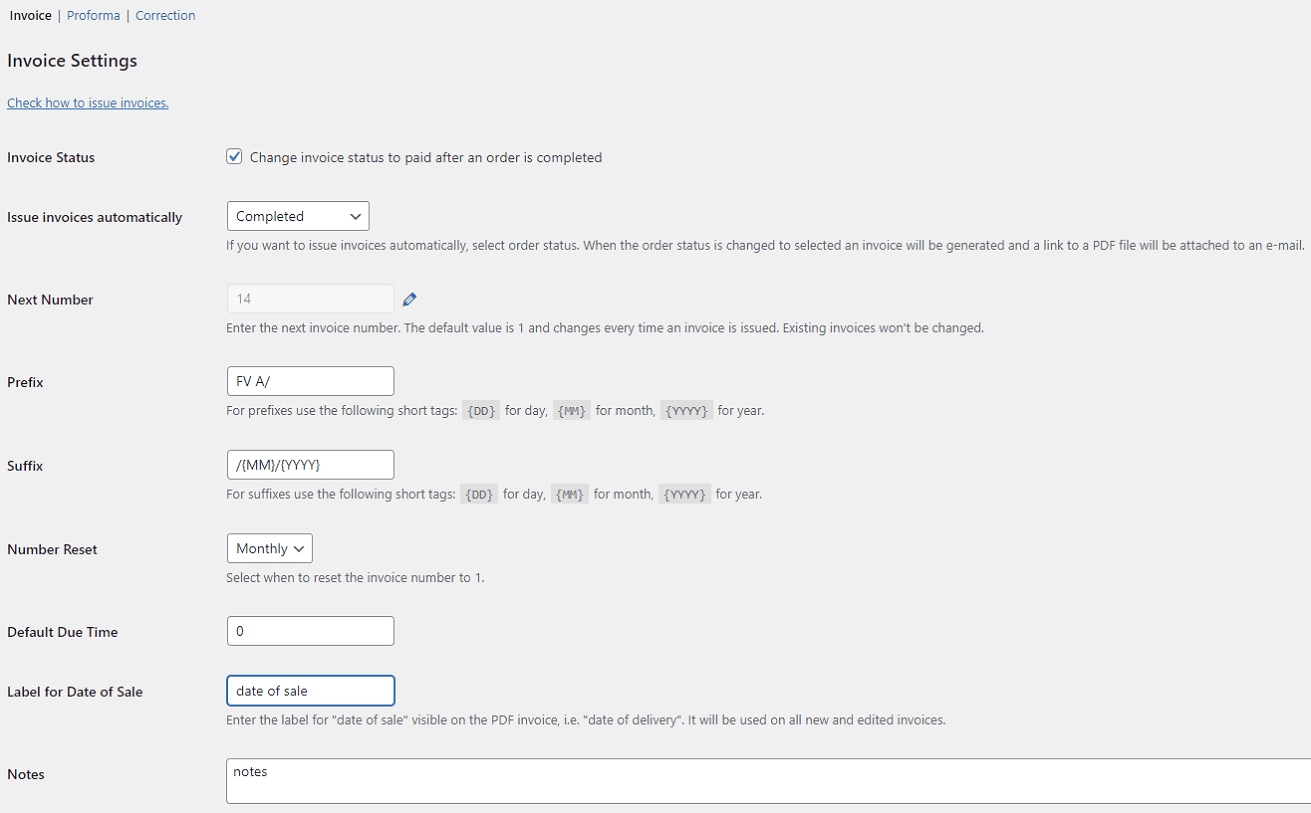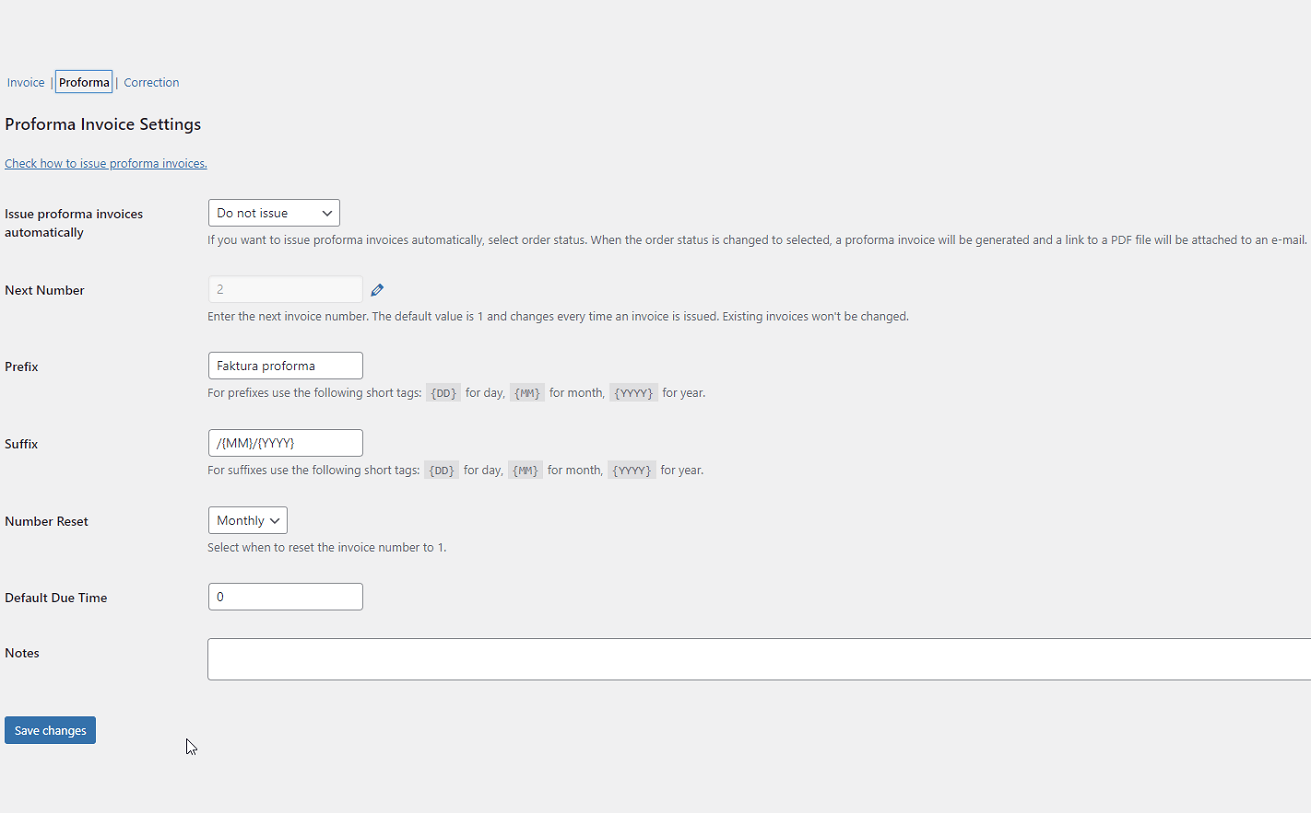 Download invoice as PDF
You can download specific invoices as well as multiple documents issued for an order status specified by you. You will achieve this with Flexible Invoices for WooCommerce PRO.
Invoice correction for WooCommerce orders
Issue corrections to refunded orders automatically
Proforma invoice for WooCommerce orders
Send your customers proforma invoices with a few days to pay
Invoice for the order
Automate the invoicing process with automatic emails with documents sent to customers
By opting for Flexible Invoices for WooCommerce PRO you get the following functionalities
Three types of documents
Correction invoices for order refunds
PDF Invoice issued and sent to the customer automatically
Translation of invoices
Woocommerce proforma invoice for those who want to pay in a few days
No add-ons

Manual invoices

Basic features

Limited support at WP.org forums
Best Value
Flexible Invoices All Plugins Bundle
£99 / year Billed yearly, cancel anytime
Flexible Invoices PRO
£59 / year Billed yearly, cancel anytime
Update & Support for 1 Site

Premium 1-on-1 Support

Unlimited downloads

All core features included
Join 2,000+ happy customers using our plugins
Choose a version tailored to your needs. You will always receive professional and friendly technical support from us.
30-day money-back guarantee
97% customer satisfaction ratings
Secure payment and download